When you run a promotion, it's a good idea to keep an eye on your paperback prices. Amazon might be giving readers a deal you want to know about. The problem? It's unpredictable and they won't tell you they're doing it, so we're missing out on promoting the deal to readers.
Here's the story
I ran a couple of promotions this week.

1. Through Book funnel: For the rest of today, you can pick up my bestseller This Plague of Days, Season One for just 99 cents! A bunch of other books are on offer, as well. Have a look!
2. The other was through Freebooksy. (AFTER Life, Inferno is set to free until the end of the day.)
The first promotion did not trigger an Amazon algo to drop the price of the massive paperback. However, the AFTER Life Omnibus, which at 600+ pages, is normally priced at $24.99, was dropped all the way down to under $7!
What a great deal for Christmas gifts, right? I could have promoted it more had I known, but I only just stumbled upon what Amazon was doing. Note to the uninitiated: This is a very good thing. Readers get an amazing deal, but the author still gets paid royalties based on the regular price!
There's probably some software out there that can track such unannounced price drops for authors so we can take advantage of these promotional opportunities. I've asked my mastermind group. Let me know if you have a workable solution.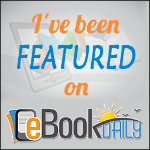 Filed under: book marketing, publishing, After life, Amazon price drops, book marketing, book promotions, bookfunnel, freebooksy, publishing, Robert Chazz Chute, This Plague of Days