See on Scoop.it – Writing and reading fiction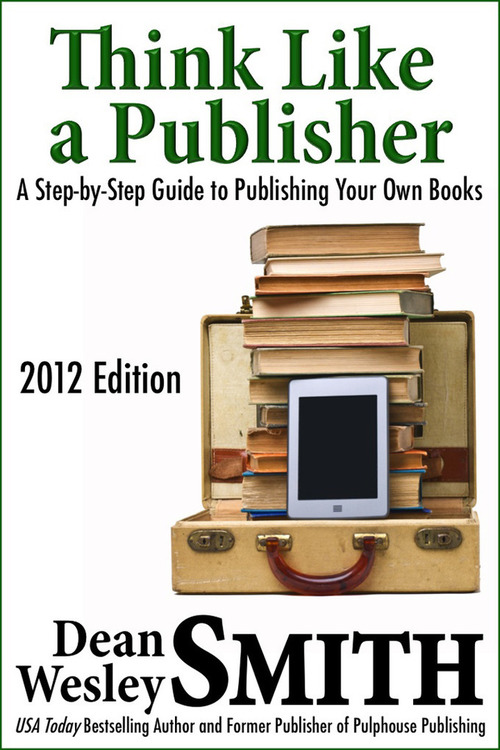 The first chapter was "The Early Decisions" which included picking a business name, setting up checking accounts, and so on. There were no real costs at all in those early steps unless your state had a small fee for registering a business name. Checking accounts are free, so are PayPal accounts, and so on.
So, the question on this second basic business-planning chapter is: "What are your expected costs?"
For those of you with a basic understanding of business, you can now see the structure of how I am setting up these chapters. Before starting into a business, there are certain things that need to be figured. Set-up costs, projected production and business costs, and projected income. You have no real data on the costs or the income, at least not accurate data, but anyone with a lick of sense who is starting a business will sit down and try to figure these factors out to some degree.
It would seem that expected costs should be tough to figure. But actually, in this business, they are not. At least for most levels. It just will take a little homework is all.
So, let me first divide this discussion into three major areas.
Cost in Money.
Cost in Time.
Set Costs.
All three areas are critical to figuring overall expected costs of producing a product.
In the first two categories I'll divide the discussion down into three major ways of running your company: 1) Do All Work Yourself. 2) Do Some Work Yourself, and 3) Hire all work done.
And, of course, the categories cross over. If you find your time more valuable than your money, then hiring things done will be more of an option. And so on.
There's much more useful information in this article on Dean Wesley's Smith's post.
Read on at this link:  www.deanwesleysmith.com
Filed under: publishing, Business, Business plan, Dean Wesley Smith, publishing