Via Scoop.it – Writing and reading fiction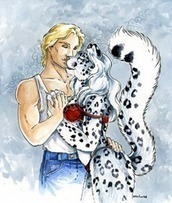 So from the last post, we know that erotica is very popular on e-readers. But slow down, there, aspiring erotica fiction writer. PayPal just made Smashwords clamp down on your id with ice tongs and put your readers' vice in a vice.
I'm probably not going to miss books I wanted to read, but the ultimatum from PayPal is a bit ironic considering that I often write about clever serial killers and nobody will bother me about it. Also, isn't there research that shows that transgressive fiction may provide an outlet for kinks the world says it hates so said nastiness is not acted out in reality? Also, does it bother anyone that all this stuff Paypal is censoring is, in fact, legal? A group of European scientists are going to publish a scientific paper on how to weaponize an extremely virulent bird flu and nobody's stopping them?! Wow.
I also worry that Mark Coker states up front in his warning letter to authors that "mistakes will be made." (Points for honesty.) But will those mistakes include my book Sex, Death & Mind Control (for fun and profit) because of the title? I'd say obviously not, except someone already assumed it was porn because of the title. (It's creepy suspense and brilliant literature in which you discover more about yourself, I assure you.) If my book gets swept up in the censors' purge, how long will it be off the electric shelves?
Ultimately, if they're going to censor, I wish they'd done this on a complaint-based, case by case basis so fewer mistakes will be made and authors won't lose income.  It's a sticky situation and I'm sympathetic to Mark's position. To save the whole, he had to amputate a limb. If that imagery titillates you at all, I'll have to delete this post. Click the Scoopit! link to learn more and to figure out your feelings on this. ~ Chazz
Via www.teleread.com
Related articles
Filed under: censors, censorship, Genre, publishing, Arts, bestiality, erotica, incest, Literature, Mark Coker, PayPal, porn, purge, Smashwords, ultimatum, writers, Writers Resources, writing