See on Scoop.it – Writing and reading fiction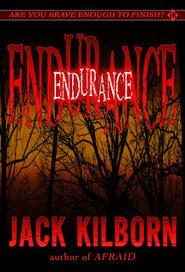 Robert Chazz Chute's insight:
I used to edit manuscripts for traditionally and self-published authors. A client from years ago contacted me. The deal she had with a small publisher collapsed after a long process went awry. This happens for many reasons, all of them devastating to the writer. Now that she's free again, she wonders where to begin to get back on the treadmill and get traditionally published. I think she should stay out of those chains, self-publish and write more books.
Anyone who follows this blog regularly won't be surprised that my suggestion is, "Don't go trad, or at the very least, don't go trad first." Self-publish, instead. If you still want a publisher, you can still pursue that and sell books while you wait. Self-published is the new slush pile, though if all goes well, the writer may decide she doesn't want a traditional publisher. Or she could straddle the divide and go both routes. My first advice is always, "Write more books. Don't pin your hopes on one book."
I haven't written about this for a long time, so it's time to reiterate: Even if your book was accepted today at noon, the way budgets and production schedules work in trad publishing, your book probably wouldn't see the light of day for 12, 16 or 18 months. Maybe longer, depending on multiple variables, none of which you can control. Or it could fall apart, as it did for the writer who contacted me. She's lost years already.
Contrast
I wrote and published Six Seconds, an 18,000 word ebook, in one week. It's about using the new Vine app to drive traffic without feeling spammy and actually having fun promoting your products and services.
(You can buy Six Seconds, The UnAuthorized Guide to How to Build Your Business with the Vine App now for $1.99. Please click the cover in the left sidebar to pick it up. Okay, I'm done whoring.)
Speed and Control
The idea for Six Seconds grew out of a blog post here. It came to me on a Thursday night. By the following Friday, it was up and in the world and pulling up the sales of all my other books. (Therefore, write one book a day and you'll be rich.)
Six Seconds is only 18,000 words and it was easy for me to write. I love Vine and saw how I could use it to drive more traffic, coming at my readership in a new way. There's a big market for short, funny business books. Naysayers will jump to wringing their hands about quality. If it's fast and short, how can it be any good?
Corollary:
That makes the Perfect the enemy of the Good, and also misunderstands my intent. It's the first book about Vine and it's useful. If my publishing process was slow, the book would be irrelevant. Writing Six Seconds was like pumping out a lot of blog posts that marry subjects I'm both passionate about and have expertise in. With an app so new, I'm as expert as just about any Vine user. I've also read plenty of books (years in production from slow writers from big houses) that would have benefited from more wit, usefulness, brevity and a much lower price.
Vine videos are 6.5 seconds long. The ebook is no longer than it needs to be for what it achieves and business book readers especially appreciate a funny, breezy style that gets to the point.
Patience is for the very young and immortal
The larger point is, I didn't have to wait to create, produce and ship. I had a good idea (maybe even a great one) and I put it out there. I provide value and I'll reap the rewards or not. There's no one else to blame if it doesn't work. Putting out a book like this feels riskier, but publishing always feels risky. I also feel tremendous pride and power in taking a helpful idea from conception to fruition in such a short span. It helps take the sting out of not living forever, too.
Whether you write fast or slow, publish fast or slow, or just want to feel like you're making progress with your writing, waiting and asking permission takes time. Life is short and so am I. I may not have time to wait for gatekeepers to recognize my power, so I don't bow. I claim my power. I self-publish.
You're an artist. Produce and publish now to prove your worth, if not for gatekeepers, at least to your readers.
Still not sure? Read Ann Voss Peterson's Big Regret at A Newbie's Guide to Publishing. Click the Scoopit! link below and consider her experience. She's very generous and honest about her experience (with numbers!) Her guest post on Joe Konrath's blog is compulsory reading for any writer doing their due diligence so you can enter the publishing arena with informed consent.
See on jakonrath.blogspot.ca
Filed under: publishing