See on Scoop.it – Writing and reading fiction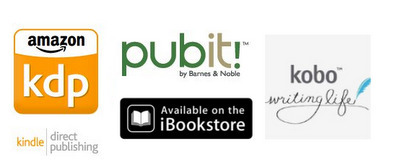 Robert Chazz Chute's insight:
Someone asked me after yesterday's post why I share so much on ChazzWrites. They thought I was hurting my chances by encouraging a little too much competition. I reject that premise since each author is so unique. If I was intimidated by the fact that others write, I shouldn't write at all. Besides, I tell you about my research, other authors and other blogs here because that's what a blog about publishing should do. I make a lot of friends and allies this way. The tide raises all micro-publishing boats. I spout plenty, so taking in information from outside my skull balances things out.
In that spirit, I heartily recommend this article written by Susan Kaye Quinn at the Scoopit! link below (from The Writer's Guide to E-publishing). This is an excellent breakdown of where to publish and why. And yes, I think I have paid too much attention to paperbacks when it's really ebooks that sell. I'm not dumping my paperbacks, but I should focus on them more as a promotional tool instead of pure sales. Lots more to learn at the link to this excellent post! Enjoy. ~ Chazz
See on thewritersguidetoepublishing.com
Filed under: publishing