Via Scoop.it – Writing and reading fiction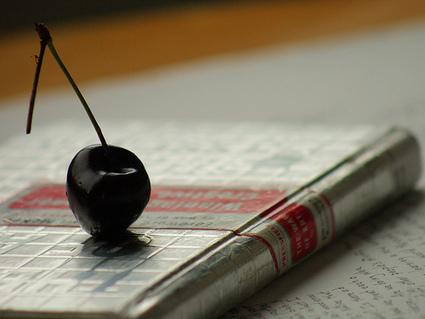 I just read a comment from David Gaughram's article (below) stating that self-publishers "in their heart of hearts" want to be discovered by traditional publishing. Ack!
The commenter is sure we're all secretly itching to jump at a deal and get taken care of. I'm sure that's not true since I can see better into my heart than the guy somewhere out there looking at my world through his lens. There are a plethora of reasons not to want to be traditionally published. I'm not saying no one should, of course. I'm saying you should read through all of Konrath's blog and make an informed choice before you leap.
Some of us value control and freedom over short-term money and long-term loss of rights. We want to make our own mistakes rather than be at the whims of others.
Just after I read the stranger divine my feelings and thoughts in error, I ran across this latest post from Joanna Penn's blog suggesting indies are happier than the traditionally published. Check the link below and see what you think for yourself. For your consideration and greater happiness… ~Chazz
There are a myriad of options for authors these days, and the pros and cons of each must be weighed up against the individual's goals and ex…
Filed under: publishing