See on Scoop.it – Writing and reading fiction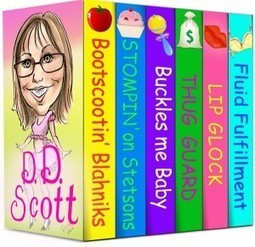 Robert Chazz Chute's insight:
1. Check out this great post on ebook box sets by DD Scott at The Writer's Guide to E-Publishing to make more money and sell more books.
2. I'm always researching how to best proceed in the book business. I run across great stuff all the time. When I want to keep a link for future reference, I dutifully click "Add to reading list." The article is added to the nigh-infinite cyber pile of stuff I'll never look at again. RSS feeds pile up and notes get filed under: "Stuff to definitely get to once I become immortal."Scoopit! is my solution.
3. I add value to this blog by using Scoopit! links to point readers to useful stuff they might have missed. My blog is the surest way I have to avoid losing useful information to the "Add to reading list" button.
Enjoy DD Scott's suggestions at the link below.
See on thewritersguidetoepublishing.com
Filed under: publishing