See on Scoop.it – Writing and reading fiction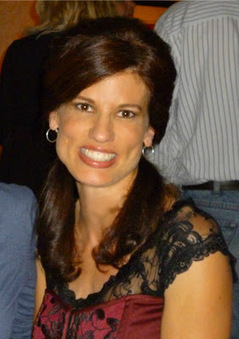 Mercy Pilkington writes about author Elle Lothlorien's Adaptable Publishing strategy at Good E-Reader – ebook Reader and Digital Publishing News. (Click the link below for the original post.)
My thoughts: Adaptable publishing is an intriguing idea and we need new ideas to gather readers and momentum. The power of free seems in decline. In three of my latest books, I'm experimenting with reader rewards and giving away more books, the more you read. Is adaptable publishing the next big thing? It could be.
For instance, Higher Than Jesus has a chapter that gets very sexy. Would I keep or lose readers if I kept the same level of violence but lost the sex and made it more romantic or asexual? If only there were some kind of imperical evidence that people like sex. Hm. Yes, people's values around the relative offence of sex versus violence kind of baffles me. The point is, theoretically (if you had the ambition and time) you could write a series rated G, PG, R and XXX, all from the same novel.
Many crime novel readers prefer the tone to be more serious whereas I prefer a lot of dry, smartass humor amid the mayhem. (Okay, that's too far. I'm not prepared to compromise on that.) Or is tailoring books to various tastes too much compromise? I think I'd rather write more and different books and stick to one vision instead of "cleansing" the text. Maybe it wouldn't be that labor-intensive, though. Podcasts have clean versions quite frequently (with the original swearing bleeped out.)
I'm of two minds on this idea, obviously. I don't think it's for me, but I applaud Elle Lothorien's ingenuity in thinking outside the marketing box. I like her contrarian mind. As pointed out in the article, this is something trad paper publishing can't do easily, so it might give ambitious authors an edge.
For your consideration, learn at the link! ~ Chazz
See on goodereader.com
Filed under: publishing