See on Scoop.it – Writing and reading fiction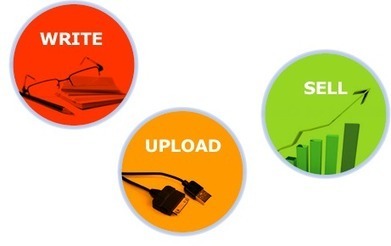 Robert Chazz Chute's insight:
There's a new alternative to Smashwords and Bookbaby. It's Draft2Digital  and it looks pretty good so far. From what I've read, it's kind of like an updated Smashwords without the catalogue. The idea is to publish across platforms (currently fewer than SW, but including kindle) with less fuss. (Read: No style guide. You use yours!)
To review how I feel about Smashwords: The website looks dated and  univiting; the gift coupons for promotional purposes are awesome and all  other retailers should steal that brilliant idea; for the casual browser, the inability to avoid porn is unfortunate; it's a destination for writers looking for a cheap and relatively easy way to upload to a lot of platforms (except kindle) but it's not a destination location for readers to shop.
Speaking of stealing good ideas, Smashwords would also benefit from adopting one-click buying and more current accounting. I respect Mr. Coker's pioneering and he's done a ton for the digital publishing revolution. I wish the site would adapt to change faster. I'll still have stuff on SW in the future, but maybe through a limited selection of retailers or just for a listing on the site itself. My hope is that, with more competition, SW will improve on the fronts I've mentioned.
To review how I feel about Bookbaby: The price up front is higher; their payments and tracking are convenient; they've been slow to respond to me;  any change costs, and not a little. I'm withdrawing from Bookbaby to implement a new strategy.
Draft2Digital might be a big part of that new strategy and I'll certainly try them out. I'll still want to deal with Amazon directly, but from what I've heard lately, it might be the easiest thing for me to do to publish on Kobo.
Perhaps the most interesting thing for me is D2D says they can make publishing to CreateSpace easier. I like CS, but there is always a time-sucking problem and I'd be happy to have someone solve it cheaply. From what D2D promises, it's evident they have more humans involved in the process compared to the fully automated model of Smashwords' meatgrinder.
A service that makes publishing easier with human checks and balances done inexpensively? Wow. Early reports are good. If they can deliver satisfactorily and consistently, it's more than just a question of competition for SW and BB et al. It's that they can save me time and heartache so I can concentrate on writing the next book instead of struggling with logistics of publishing the last book. I like more tools and powerful weapons in my backpack for whatever struggle may come.
To learn more about Draft2Digital, click the Scoopit! link below. Thanks to Passive Voice for the heads up about this new service. ~ Chazz
See on www.draft2digital.com
Filed under: publishing