See on Scoop.it – Writing and reading fiction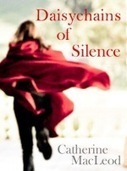 You'll find some nice detail at this link (Daisychains of Silence by Catherine MacLeod) on formatting for the Kindle. She gives a nice breakdown and more links for further detail if you need it.
I'm about to take a slightly different route by trying to format with Scrivener for the first time. (Shivers.) However you climb the mountain, go slow and be methodical and try not to cry in front of the children.
The first time I formatted an ebook in Word, I remember being flummoxed over tabs. I even called up a friend, author Rebecca Senese, to help walk me through it. The second time I formatted, I couldn't remember why I'd been so thwarted because it's so easy when you know how. Stay calm if you trip. Everything is fixable. ~ Chazz
See on daisychainsofsilence.wordpress.com
Filed under: publishing