See on Scoop.it – Writing and reading fiction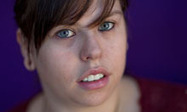 Alison Flood: With online groups working to sift out the hidden gems, and a New York co-operative instituting a 'seal of quality', is the world of independent publishing finally getting organised?
Please read the Guardian story at the link because I'm not feeling like the article is telling me to feel.
The Question of the Day: If you're an independent author, some of the snobs in the comments thread of this Guardian article will make you tear your eyelashes out. However, a "seal of quality" by earnest people will at least appease those who condemn all indie books. What do you think? Could this be the next great thing for the readers who can't be bothered to look and decide for themselves? For everyone? Is it good for authors as well as readers, or is this instituting another star chamber of a small group that gets to decide what is "worthy"? Is this an opportunity or deepening ghettoization of non-traditional literature?
To tell the truth, I got off on the wrong paw with this article as soon as I read the tagline: "Is the world of independent publishing finally getting organised?" Isn't that kind of an oxymoron? Can indie still be indie if it's New York trad publishing all over again? Honest questions. What are your answers? ~ Chazz
See on www.guardian.co.uk
Filed under: publishing